A NONPROFIT BRIDGING THE LITERACY GAP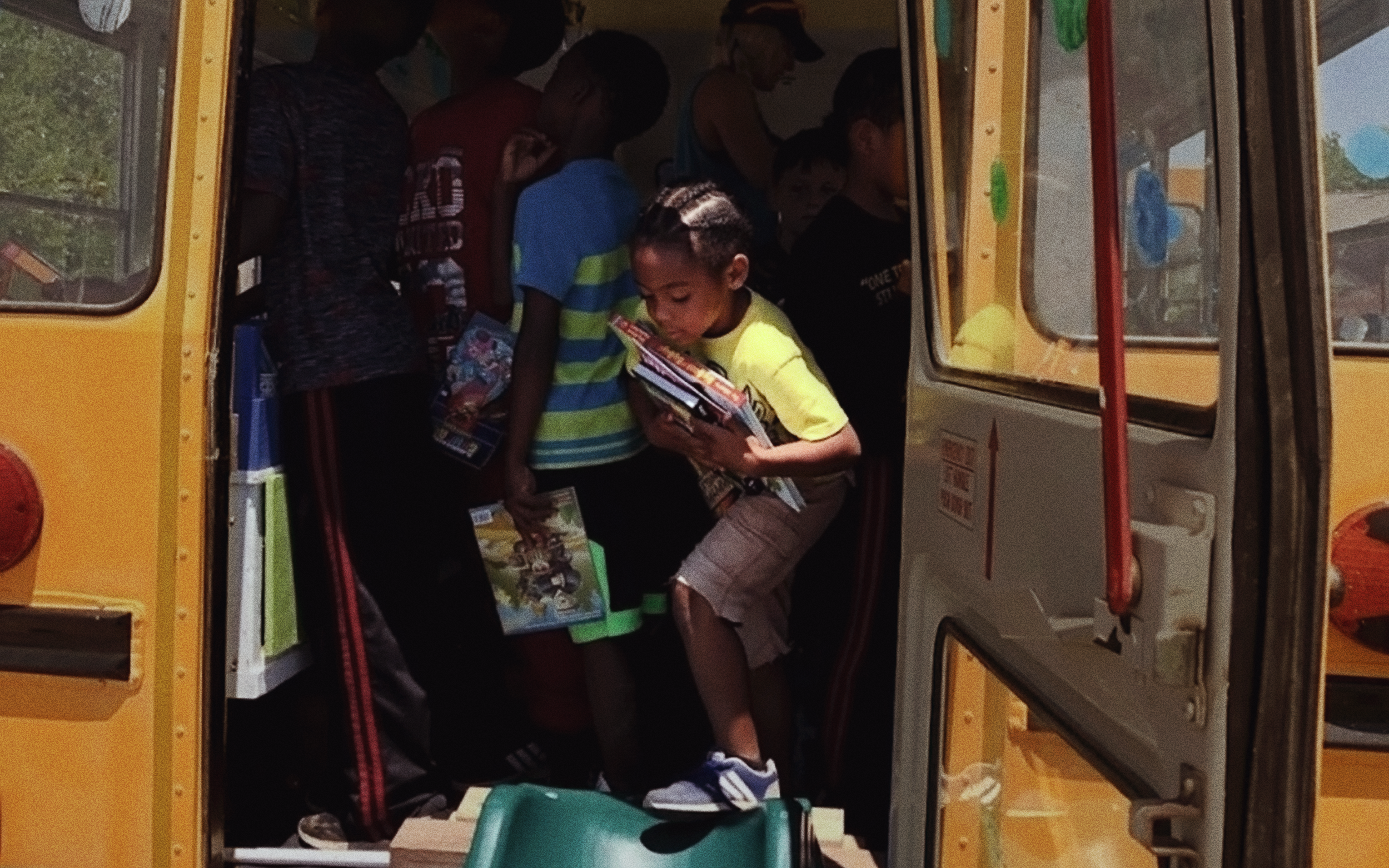 The mission of Gaining Ground is to close the reading achievement gap for economically disadvantaged students by providing high interest, student selected books, increasing family involvement, and providing ongoing literacy support during the summer for students living in poverty.
Help support our kids! We have now raised $7,000 out of our $20,000 goal.
Every $33 donation provides 10 free books & summer services to a child in need.
WHY WE DO IT
Students living in poverty typically lose three months of reading growth every summer due to the lack of access to books, commonly referred to as 'summer slide'. This accumulates to a three year achievement gap by the end of sixth grade leaving students living in poverty significantly behind with little to no chance of closing the gap.
This literacy gap can change the course of a child's life. A student living in poverty not reading at his or her grade level by the end of the third grade is six times less likely to graduate high school and 63 times more likely to be incarcerated.
HOW WE DO IT
Gaining Ground begins by forming a partnership with schools in low-socio-economic communities in the Tulsa area. We work with the school administration team to identify needs and develop a plan to support summer reading for all students.
Gaining Ground provides children with the support, encouragement, individualized instruction, guided practice, and access to high interest materials that will reverse a negative cycle.
Building Home Libraries and Life- Long Reading Habits
Gaining Ground ensures equal access to books by providing all students in our partner schools with "self-selected", high-interest, engaging books to support summer reading and develop life-long reading habits
The Gaining Ground Book Bus rolls through each of our Ground Book partner schools neighborhoods each week. These weekly visits allow continuous access to new books throughout the summer months. Students come running to change out their books, talk about their books and turn in their writings about books.
Gaining Ground is committed to not only eliminating summer slide for students of poverty but to accelerate reading growth for students. We are developing our Literacy Gap reading intervention program at two of our partner schools. Expert teachers are providing individualized and group reading instruction for a select group of students with the goal of growing the students reading skills and closing the literacy gap.
We're growing! Consider volunteering at our local neighborhoods.
We will serve over 2,000 students in the summer of 2019 and give away over 20,000 books!